Fife House Project is a Local House Project (LHP). All LHP's are members of the National House Project. House Projects support young people leaving care to create their own homes and live connected and fulfilling lives.
House Projects are co-designed with young people. They work together to develop relationships and learn skills that enable them to live successful adult lives. They have a choice in where they live and are involved in getting their property ready to become their home. Fife House Project is represented by young people at the Care Leavers National Movement (CLNM) to ensure that a young person's voice is at the heart of all decision making. They are joined by representatives from all other LHPs.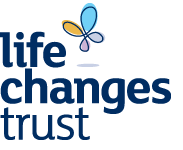 Fife Council was awarded money through Life Changes Trust to set up a Local House Project for young people leaving care.
Data gathered from Fife housing services, corporate parenting group and the Fife young people's team identified that young people struggle to manage their own tenancy, with these breaking down quickly - the main area of challenge being the lack of distinct planning and support for their own tenancies. Fife recognised that there needs to be a well thought-through and considered support package before and after the tenancy move.
With the National House Project approach, Fife Council provide a sustainable modular programme of peer-support that is outcome-focused.
Watch our first and second cohort celebrate their graduation
Latest News